7 Healthy Hobbies for Adults
HEALTHY ROUTINE
11th September, 2023
7 Healthy Habits To Follow For Everyday Wellness
Staying mentally and physically well has become a challenging task in a fast-paced life. Self-reliability, inner peace, and happiness are essential for every age group. Developing a holistic healthy lifestyle entails more than just eating well and exercising regularly.
If you are out of time or wealth to spend on gyms and medical therapies, cultivating a hobby might enhance your schedule and make a positive impact on your health and mind. It brings you unparalleled joy while productively meeting your needs related to your fitness regimen.
Most individuals indeed seek energetic, happy, and successful lives. In reality, people end up with various sufferings from disabilities and ailments while taking shortcuts in the pursuit of victory. By building better habits, you may eliminate all of your tensions, worries, and irregular activities with just one alteration.
Leisure activities are the ideal way to change your daily routine. It impacts your work performance, and lifestyle while also providing a respite from a stressful schedule. It depends on the nature and choice you make that triggers your skills and passion in a particular field. So, here are some potential athletic hobbies for adults that you may think about trying.
Dance
It doesn't matter if someone is a professional or a beginner, people like moving their feet while listening to their favourite beat. Dancing is an effective and productive pastime that gives you enormous benefits. To perform this hobby, you may not need any equipment, money, or valuable resources. You may try this at home or in any favorable area where you feel comfortable.
Additionally, it is a part of fun-oriented social activity that keeps your mind cheerful. Dancing is also acceptable as a form of cardio exercise that helps you reduce your cardiovascular problems, strengthen your bones and muscles, and increase stamina.
With the advent of modern exercising practices, Zumba is also a preferable and robust workout form that motivates people to engage in a physical activity through dancing. Several gyms and fitness centers combine the Zumba style with regular exercise to train people in a fun way. You can join a class or practice at home, explore your favorite styles and burn your calories for a better physique.
Yoga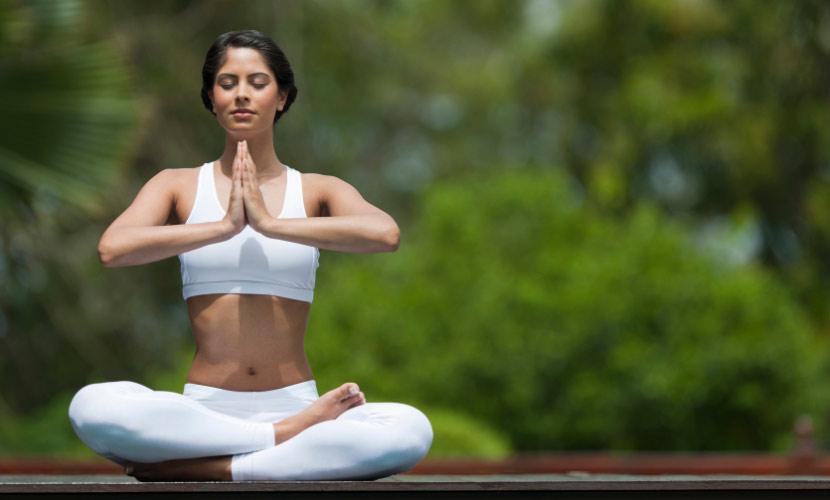 Yoga is an indispensable part of a healthy lifestyle. It has an extensive contribution towards building and shaping your body. It's more than regular workouts. It nurtures your physical and mental disciplines to achieve peace and calmness in mind and body. Yoga improves your flexibility, balance, and strength.
You can practice it at home without any special arrangements. Online tutorials and programs have simplified the means of learning the techniques.
As per medical research, it is an evidence-based therapy for depression, anxiety, stress, and eating habit disorders. It helps in controlling back pain problems, arthritis, weight issues, and more serious diseases. Regular yoga may even get you proper sleep that accelerates your enthusiasm and lessens your stress by uplifting your mood. If you can steadily start this habit, it would be beneficial for your lifestyle.
Cycling
To live a fit and disease-free life, you need to pay attention to your regular activities. If you can choose cycling as a source of pastime, it might reduce health complexities occurring because of sedentary habits. Cycling is a low-impact and energetic activity that is good for both young children and adults. It can be undertaken early in the morning or late at night as per your choice.
It is adventurous and fun with several benefits: it improves joint mobility, boosts your cardiovascular vigor, reduces stress and depression, and more strength welfare. When it comes to weight loss and reducing your calorie issues with a balanced diet, cycling can burn your excess and unwanted calories. If you want to control your fat and build muscle, it is a comfortable form of action.
Jogging & Running
Running is one of the easiest fitness hobbies that only needs a pair of shoes and space to run. If you have a strong motivation to maintain your body shape and remain fit, there is no alternative to this aerobic exercise.
Specifically, for adults at the age of 40 and above, this might help fight against overweight issues and chronic illness. Some people prefer jogging at the park and outside which gives more energy and a fresh ambiance, while others like the solitude of the treadmill or perform indoor activities regularly. There are a few things you may need to consider before you choose this athletic hobby.
Avoid drinking plenty of water before jogging.
Check the climatic condition because running in extremely hot and humid temperatures might give you adverse effects.
Choose your company while indulging in this hobby to keep yourself motivated.
Choose a pollution-free area and fix a scheduled time daily.
Begin lightly and progressively increase your range rather than pressing hard on the first go.
You are not required to break any record or win a championship, but to get yourself moving. Set your benchmark and start running to elevate your confidence and fitness gains.
Swimming
Swimming is a popular sport all across the globe and can be a healthy recreational activity for everyone. It is a fruitful way to build muscle strength, endurance, and cardiovascular agility. It helps you to maintain a healthy heart and improves your balance, posture, and flexibility.
It also helps with your thinking capacity and memory function. Regular practice may reduce inflammation and improve oxygen flow through blood circulation in your body. Besides, it slows down the effects of ageing by diminishing blood pressure, stress, and anxiety disorders. It is a very effective way of detoxing your unwanted fat from processed foods.
For people who suffer from chronic lung issues like asthma, this sporty hobby might help you control the moisture fills in the bronchial tube that causes the channel to contract. If you are a beginner, then you must join a swimming club or academy to learn the techniques under the surveillance of a trainer.
You may need to be more cautious because there is a possibility of life-threatening hazards. If you are skilled enough, you may take your passion to a competitive level. It will boost your self-esteem and open doors to new prospects.
Skipping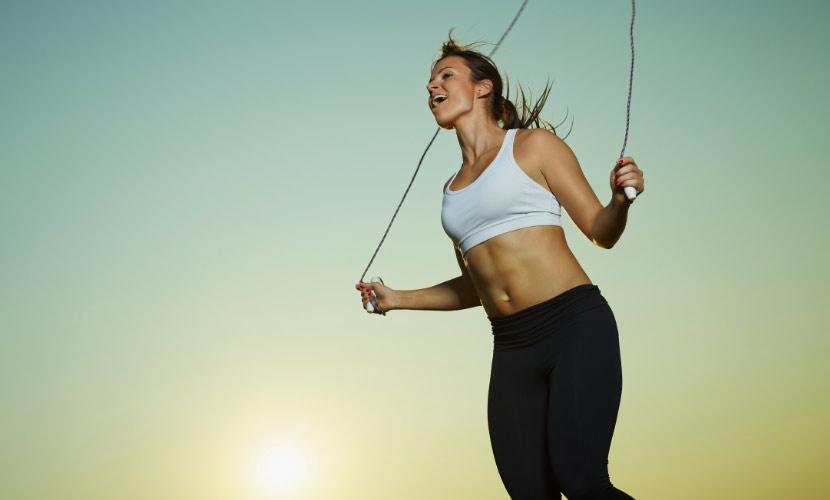 Skipping can help you improve your stamina, agility, and coordination. It is an incredible alternative to treadmill running and other cardiovascular exercises. You can perform it at your home or any suitable place according to your preference since everyone may not like to go outside for running and jogging.
There are different forms of skipping such as high knees, jump rope jacks, single-leg hops, and lots more. Even if it looks like very effortless exertion, it has some limitations and side effects if performed wrongly. Before you start skipping, consider these two crucial factors.
Choose a plain and flat surface because jumping on an uneven surface might cause an accident.
Try to warm up 10 minutes before the skipping session.
If you want to reduce your excess fat in a short time, jumping is the preferable workout. For some people, it's hard to maintain proper nourishment, but you can see the difference and changes in your belly fat from practicing this rope routine. Skipping helps in boosting the immune system, metabolism rate, and bone density. So, get a jumping rope and utilize your leisure hours fruitfully.
Prepare Good Food for Better Life
Meal preparation is one of the intensive and cost-effective approaches to achieving your diet objectives. It is a process of planning and preparing the daily meal as per your taste and preferences. So, the importance of meal prep helps you organize the food portion, quantity, and quality without getting overloaded.
If you are foody and passionate about experimenting with your diet chart, add high-nutrient items for a balanced lifestyle. Make a constructive and innovative meal prep for maintaining fitness.
Depending on the weight issues, a person needs to bring protein and nutrient-dense items in reasonable quantities for administering body weight.
Final Thoughts
One of the main reasons people avoid participating in physical activities is because they are not pleasurable or fun. If you have the right vision and encouragement, you can explore different fitness hobbies that might reconstruct or modify your routine as per your style.
Before you come up with a decision, you need to look after your eating habits and diet plans. Your physical warm-up programs are related to your energy level.
We deliver a variety of meal plans in Dubai. You can choose from athletic, weight loss, wellness, and a lot of other diet plans. We also provide nourishment charts that ensure you develop a fit and healthy way of living. So, pick your favorable hobby where you can attain good health while having fun.
Reach out to start your fitness journey with us!
Submit