Healthy Delivery Foods that are Not Salads
HEALTHY FOOD
11th September, 2023
Non-Salad Food Ideas for Home Delivery in Dubai
We all know that healthy food is a prerequisite for weight loss. The most commonly asked question while dieting is – do I need to have bland food to stay healthy? The answer is no! Bygone are the days when weight watchers and health freaks had only salads at their disposal, when hungry.
You can keep up with tasty, fulfilling, nutritious, and visually pleasing foods when you are on your diet. We, at VMeals give you the ultimate top-of-the-line food indulgences and have come to your rescue. We will make you crave more and fuel your weight loss journey.
Emirati cuisine is considered to be rich and flavourful. We have extended it with a dash of global culinary favorites by bringing unbelievable diet plans for every palate. Now, you will no longer dream of your cheat days while you are on a diet.
We all are habituated to ordering food day after day. We have apps on our mobiles, laptops, or tablets which deliver junk food at lightning speed. These high-calorie foods are enough to deteriorate your health drastically.
But what if we tell you that you need not give up on the habit of ordering in, even while on a diet? We would like to introduce you to 10 healthy delivery foods in Dubai that are not salads.
Desserts
Yes, you read that right! Deserts would probably be the last thing that you might order, when on a diet. But we can bring you a wide range of luxurious desserts which you can thoroughly enjoy without any guilt.
We have a wide array of assortments like chocolate brownies, vanilla cake, blueberry cheesecake muffins, red velvet cake, strawberry Swiss roll, pineapple muffins, banana pancakes, and mango pudding. You can also grab a protein bar for calming your sweet tooth. The other options include strawberry protein bars, blueberry protein bars, mango protein bars, pear protein bars, coconut protein bars, etc.
You will be spoilt for choice and even forget that you are on a diet. All the preparations are incredibly healthy and use only fresh ingredients with no added sugars. Now that is the cherry on top of the cake, isn't it?
Italian
Are you a die-hard pizza lover? Not a problem for us. Italian food is considered to be the yummiest of all cuisines by many. Binging on that slice of pizza can be heavenly.
We urge you not to deprive yourself of it. Pasta is the best comfort food which has a perfect blend of taste and perfection. It bears the power to turn a humble dinner into a fancy Michelin-starred restaurant dish.
We have lip-smacking Italian delights like mushroom veg pasta, zucchini pizza burritos, mac and cheese, spaghetti meatballs, enchiladas with quinoa, etc.
Fish
The health benefits of fish cannot be belittled. It is the supreme source of Omega 3 fatty acids and essential vitamins like vitamin D and riboflavin (B2). It is also power-packed with additional minerals like iron, zinc, iodine, magnesium, potassium, calcium, and phosphorus. Eating fish is considered as giving a boost to your heart health.
Many regions around the world consume fish due to it being a rich source of protein and other nutrients. For all of you following a pescatarian diet, we have curated healthy recipes in which fish will be the hero of the dish.
Popular among the cuisines are cajun white fish with mango salsa, peach pecan tuna lettuce wrap, crispy garlic parmesan crumbed fish sandwich, lettuce wrapped with Labneh, grilled salmon with mashed potatoes, Kingfish with grilled asparagus, pan-roasted white fish with corn, and chickpea salad. We also cater shellfish like garlic butter shrimp with mixed vegetables.
Chicken
Chicken is hands down the well-accepted protein globally. It can be consumed at any time during breakfast, lunch, dinner, or even as a snack. Apart from being satiating, it also holds a high nutritive value. It strengthens bones, builds muscle, and is a powerhouse of numerous vitamins and minerals.
It aids in weight loss as well. The regular consumption of chicken can magically improve brain function.
The absolute favorite picks of chicken lovers are Cajun chicken with salted vegetables, Mexican chicken with green beans and chimichurri sauce, grilled lemon pepper chicken strips with garlic mayo, teriyaki chicken with baby fennel, and sesame chipotle chicken bites with melted cheddar cheese.
Beef
Beef is considered the principal delicacy in various cuisines worldwide. It has the upper hand in all the meats. It is usually referred to as red meat and indicates greater iron content than chicken or fish. It is commonly relished in the form of roasts, ribs, steaks, or a ground form for a patty in a hamburger.
Cheesy beef Mushroom Pasta, healthy beef jerky, sausages, beef ragu with rice, and corned beef have been downright favorite dishes of our customers. It has got a perfect balance of proteins and fats which is proven effective for weight loss. Vitamin B12 is found in abundance in beef which plays a key role in blood formation and keeping the nervous system healthy.
Proteins from the beef will help all those who are trying to upscale their performance during exercise in the gym. Be sure to check out our athlete meal delivery services specially formulated for gym-goers.
Smoothies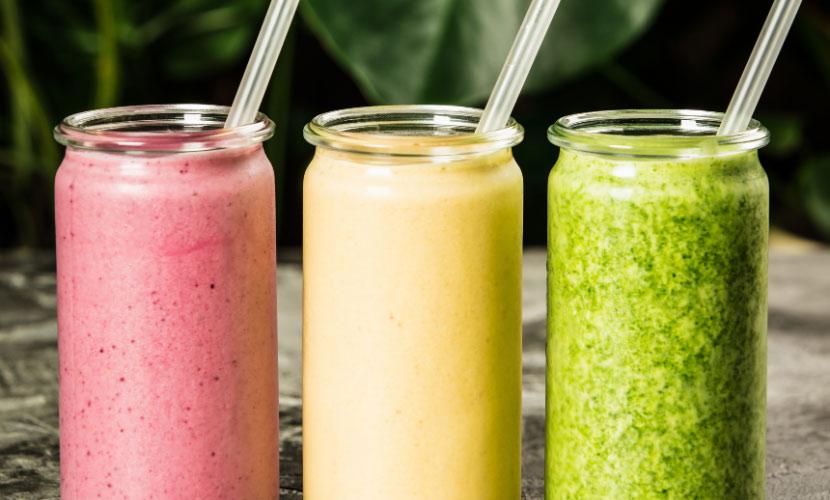 Drinking smoothies are an innovative way of incorporating fruits into your diet if you are averse to eating whole fruit. We have brought the perfect balance of fruit and vegetable in our smoothie range. We include 70% of vegetables and 30% of fruits because the calories from fruit add up quickly.
Drinking sugary fruit juice just got redefined. Smoothies are considered to be a miracle drink for weight loss. Fruits and veggies, which can be consumed in smoothie form, also render other health benefits like glowing skin, healthy hair, and reduces bloating.
Needless to say, these drinks, packed with antioxidants and vitamins, are essential for the smooth functioning of the body. Some of the best-loved smoothies on our menu are orange carrot and ginger smoothie, apple, kale, spinach, celery, pineapple, lemongrass, ginger, parsley, lemon, turmeric, grapefruit smoothie, etc.
Eggs
The media has always portrayed eggs to be full of cholesterol and capable enough to make you fat. However, there is a partial truth in this sentence. It is full of High-Density Lipoproteins (HDL) considered as good cholesterol that helps to reduce the level of Low-Density Lipoproteins (LDL), to make your arteries clog-free.
It also helps you to build lean muscle. It has been recommended that men, exercising regularly, should consume more yolk to release more testosterone. This hormone makes you push harder during workouts and builds more muscle.
Women can also replenish their iron content by eating an entire egg. We have some very interesting takes on the egg in our popular menu like omelet sandwich, spinach, cheddar quiche, tomato cheese avocado omelet, omelet with black olives and roasted avocado, etc.
Gluten-free and dairy-free dishes
If you suffer severely from gut issues or have dull skin, then you can try stopping the consumption of gluten and dairy products. These have been found to give rise to such issues in some patients. Foods which you believe are healthy might be responsible for creating havoc on your mental health as well.
But, do you think, that will leave you with limited food choices? Don't worry as we have you covered. Gluten-free and dairy-free might seem is another of our speciality. Take a look at our simplified and tasty meal plans under this category to find nutritious and filling dishes.
Quinoa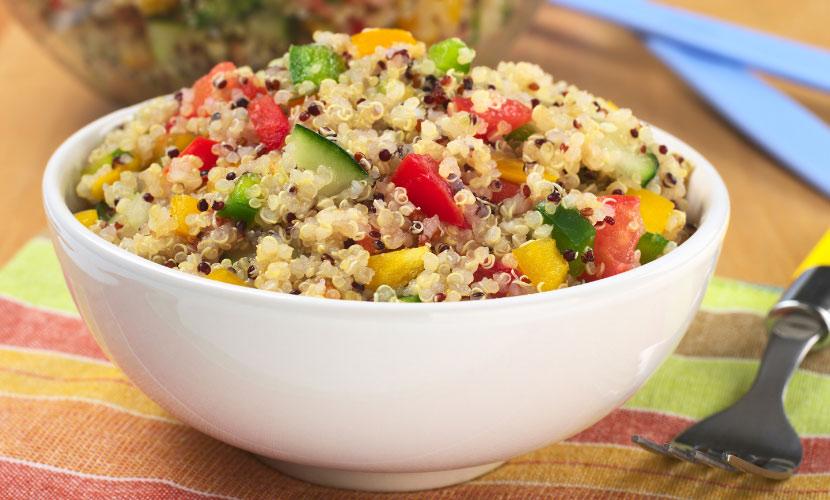 Quinoa has emerged as a superfood in the past few years. It has magnesium, potassium, phosphorus, and iron in it. Quinoa is versatile and can go well with sweet and savoury flavours. High in fibre and calcium, quinoa is loaded with antioxidants too. It is the only complete form of protein that is plant-based.
One cup of cooked quinoa daily is recommended for weight loss. You must give a try to our star quinoa dishes like quinoa fruit salad, quinoa chili with lentils and feta cheese, etc. We have holistic diet plans for vegetarians considering their needs.
Wraps and rings
Peach pecan tuna lettuce wrap and keto pepper rings are the best sellers of all time on our menu. It is perfectly suited for people following a keto diet.
The protein, carbohydrate, and fat content are proportioned to ensure your rapid weight loss. We have displayed some of the finest preparations for the keto diet on our menu.
Final Thoughts
If you love fitness and healthy food and still want to enjoy yummy food delivery on your comfortable sofa, then our platform of healthy meal delivery service - VMeals is the one-stop solution. We vouch to provide only the freshest and healthiest ingredients for our esteemed customers. Take a break from cooking and give it a try.
Reach out to start your fitness journey with us!
Submit